If you purchase an independently reviewed product or service through a link on our website, The Hollywood Reporter may receive an affiliate commission.
Rachel Brosnahan brought a red-hot look to the season five premiere of The Marvelous Mrs. Maisel in New York City, with a corset-top dress from Georges Hobeika and matching red mules from Paris Texas.
Her style for the premiere of the final season was inspired by her onscreen character, the eponymous Midge Maisel, but it was also an opportunity for Brosnahan to bring some of her personality to the red carpet.
"My stylist Alexandra Mandelkorn and I wanted to nod to Maisel and Midge with the bold color and matching shoes, but also wanted it to feel modern and more reflective of me as a person outside of the show as I head into this next chapter," Brosnahan shares with The Hollywood Reporter.
The bold dress inspired Brosnahan's makeup artist Lisa Aharon and hairstylist DJ Quintero to create a look that "felt a little edgy but relaxed and confident as well," the actress says. "We opted to pop my eyes using dark colors and wear my hair down with a little bit of messy texture."
Before she sat down for hair and makeup, she prepped her skin using products from Clarins. "For me, having beautiful skin is the most important part of any makeup look," she says. "We started with a sheet mask and then used La Crème and the new tool from the Clarins Precious line to hydrate my skin and gently sculpt my face before putting on makeup."
Clarins Precious La Crème Age-Defying Moisturizer
$400
Buy now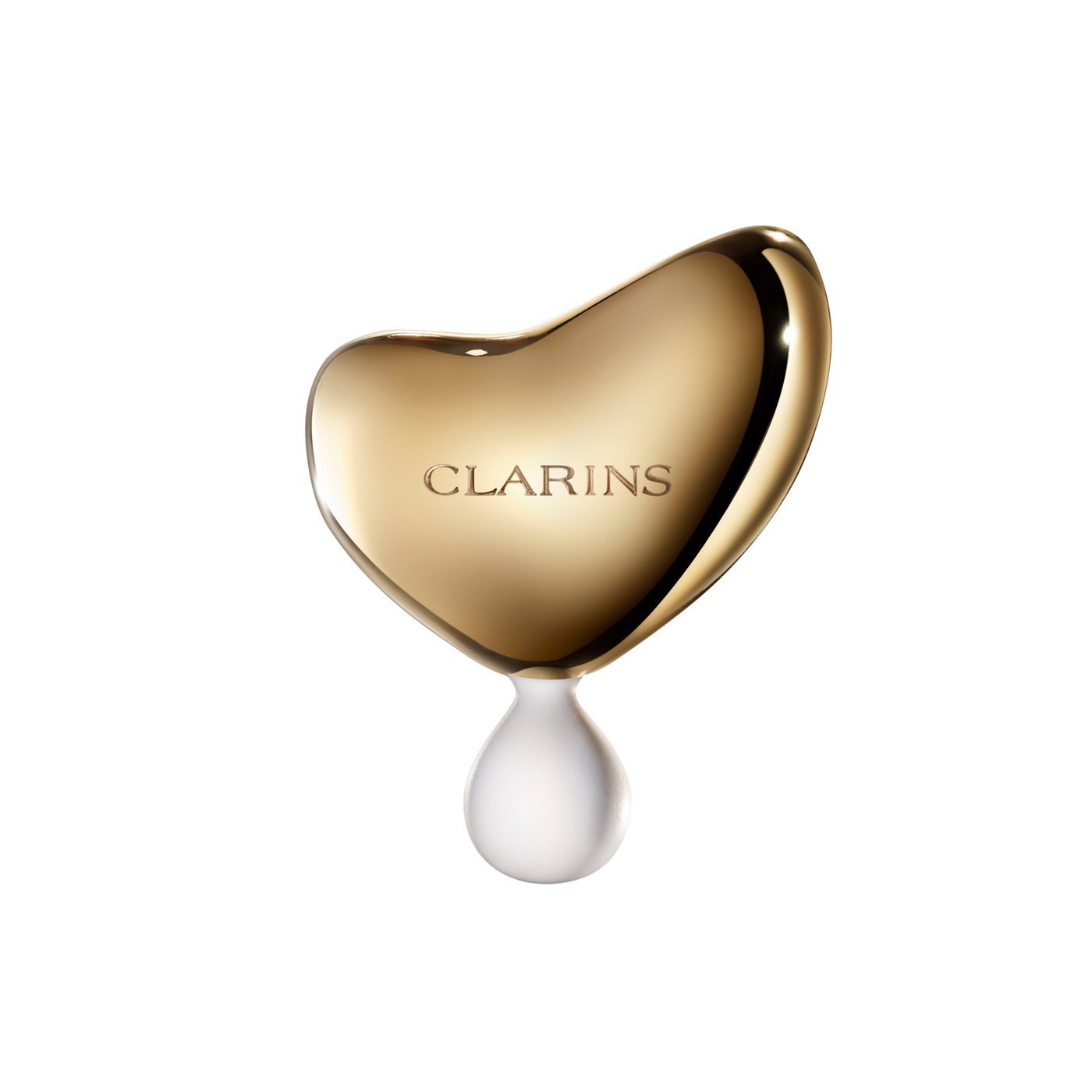 Clarins Precious L'Outil 3-in-1 Facial Massage Tool
$60
Buy now
After five seasons winning over audiences as the charming and determined Mrs. Maisel, Brosnahan is still processing the end of the Prime Video series.
"It feels surreal," she says. "We finished shooting in November, but because the season hasn't aired yet, it feels like we haven't said our final goodbyes. But mostly we all feel so proud — of this thing we made and that we got to be a part of something that made this big an impact on audiences — and grateful."
The Marvelous Mrs. Maisel will be available to watch beginning on April 14 with a three-episode premiere. New episodes will air weekly on Fridays until the series finale on May 26. Viewers can expect to see Midge continuing to "'Go forward' and fight for her ascent to stardom — equipped with her quick wit and sharp tongue, and nothing else to lose," according to the logline.
Showrunners Amy Sherman-Palladino and Daniel Palladino previously spoke to The Hollywood Reporter about ending the series after five seasons.
"We always had a general endpoint in mind for the series, but it was somewhere at four or five or six, or something like that. And it just seemed to fit in season five," Palladino said.
Sherman-Palladino added, "When it came down to five and out, we sat down and said, 'OK, now what do we do to make sure that we stick the landing?' Because that's the most important thing."